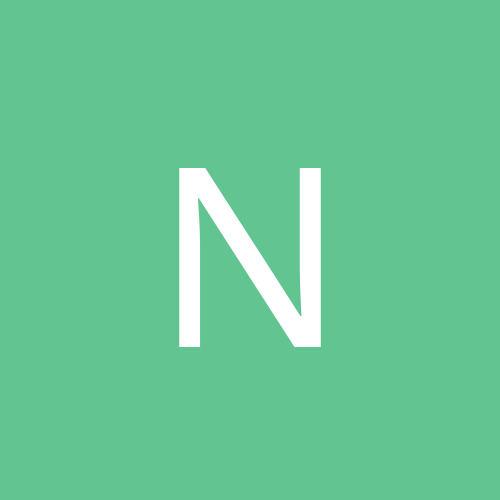 Content count

59

Joined

Last visited
About nos001
Rank

Joueur


Birthday

07/09/1991
sauf les petits jeunes Belges, pour info c'est un gars au pseudo qui donne +- "ancestral ghost" qui à fait le mod

C'est oblivion ! seulement un gars a refait les armures de Morrowind...

tu parles de Dotclear, je connais mais j'ai déjà mais pour le site, il n'y a pas de problèmes je gère... Ce qu'il me faut, c'est le nom :D

J'aimerais que sa donne un peu comme le TRES bon magasine "canard Pc" (ils ont un site, mais c'est pas fameux). Soite des news divers et variées, quelques test (les jeux que j'achète ou loue), et un peut d'hardware (config pré construite, nouvelle sortie,...). de plus, je rajouterai des tutoriels divers et une pointe de toshop. le tout présenté +- comme un blog. Je compte me diversifier des autres en étant très proche de la communauté, mon but n'étant pas de créé un site comme jeuxvideo.com qui coulerai 1 moi après

Salut tous le monde, je vais ouvrir un site communautaire sur les jeux vidéo avec des teste et plein d'autre truc pour se démarqué des autres. Mon but étant d'etre très près de la communauté. Seul bémol, j' ai pas de nom, alors si vouliez m'aider ce serai cool. Merci

nos001 replied to Shiamr's topic in Floodland

Super ta config Arebas, tu as payé sa combien ??? bientôt je m'achète peut être sa: Antec P182 (noir) Arctic Silver Arctic Céramique Asus P5K Deluxe/ WiFi-AP 2GBHZ G.Skill Kit Extreme2 2 x 1 Go PC6400 HZ Intel Core 2 Duo E6600 MSI NX8800GTS-T2D640E-HD-OC Noctua NF-S12-1200 Noctua NH-U12F Samsung SH-S183A OEM Samsung SyncMaster 226BW Scythe Quiet Drive SQD-1000 Seagate Barracuda 7200.10 SATA - 320 Go - 16 Mo Seasonic S12-500HT Western Digital Raptor 74 Go - 16 Mo

mieux que moi (qui ne connais que le français). remarquez que j' ai fait des efforts

nos001 replied to Glenwind's topic in Floodland

c'est 100% legal je suis sur !!! quand on dl il y a un truc pour pas que l' on instale le jour suivant avec une verification en ligne et des trucs comme sa...

nos001 replied to Glenwind's topic in Floodland

Oui c'est très sérieux, je connais depuis janvier... C'est 100% légal car c'est les éditeurs qui se proposent. Vous pouvez aussi leur faire 100% confiance, c'est super clean... J'avais deja fait un post là... mais bon, il sont pas fameux les logiciels...

salut, je rajoute un petit site avec des petits jeu un peu naze mais c'est pas mal niveau beautée. C'est http://www.ferryhalim.com/orisinal/

nos001 replied to Saphaniax's topic in Floodland

Ca donne bien en 16/9ieme ???

nos001 replied to feldmarshal's topic in Floodland

réponse de belge: Unif' ou secondaire ??? Sa équivault à combien de % un E et un D???

Maxis est avec Will Wright, c'est un génie se type. Avant il avait les restrictions des editeur mais maintenent il peut se laché...